New Hampshire TweetUp Presents…
TweetUp Down by the River at the brand new and beautifully remodeled Rivermill at Dover Landing!
Register here: http://rivermill.eventbrite.com/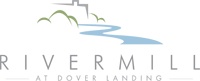 Sponsored by Beacon Retirement Group
Pizza provided by La Festa Brick & Brew
Live entertainment brought to you by The Modulators (cover band bringing you the best of the 90′s and later)
Located in the heart of downtown Dover in one of its historic mill buildings, Rivermill at Dover Landing has been artfully restored to preserve the mill's classic 1800′s brick and beam architecture. With views of the park and river, Rivermill can accomodate 75-350 guests and is the perfect location for any meeting or event! We are thrilled to be one of the very first events in this gorgeous space!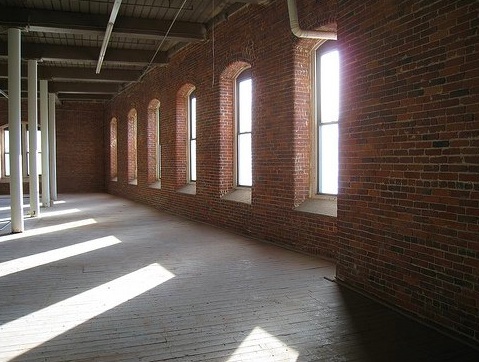 Early shot of the interior of Rivermill during remodeling
Twitter @rivermillnh
Facebook.com/rivermillnh
Official Hashtag: #Rivermill
Host:
About Rivermill at Dover Landing
Artfully restored, riverside mill space in historic downtown Dover featuring classic 1800's brick and beam architecture, park and river views, and room to accommodate 75 to 350 guests. Knowledgeable staff with a flexible approach to events.
See map below to see where Rivermill is located!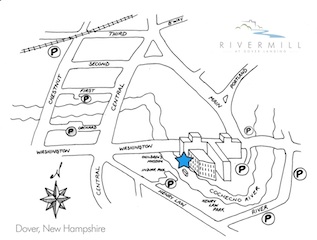 Sponsors:

At The Beacon Retirement Group, we assist our clients to become clear and excited about their financial lives and we help them take actions that are in their own best interest. We are dedicated to the proposition that everyone should be able to build not only financial security for themselves but for future generations. We believe financial freedom, independence and generosity are the bedrock of a truly great society.
Securities offered through Questar Capital Corporation. Member FINRA, SIPC.  The Beacon Retirement Group is independent of Questar Capital Corporation.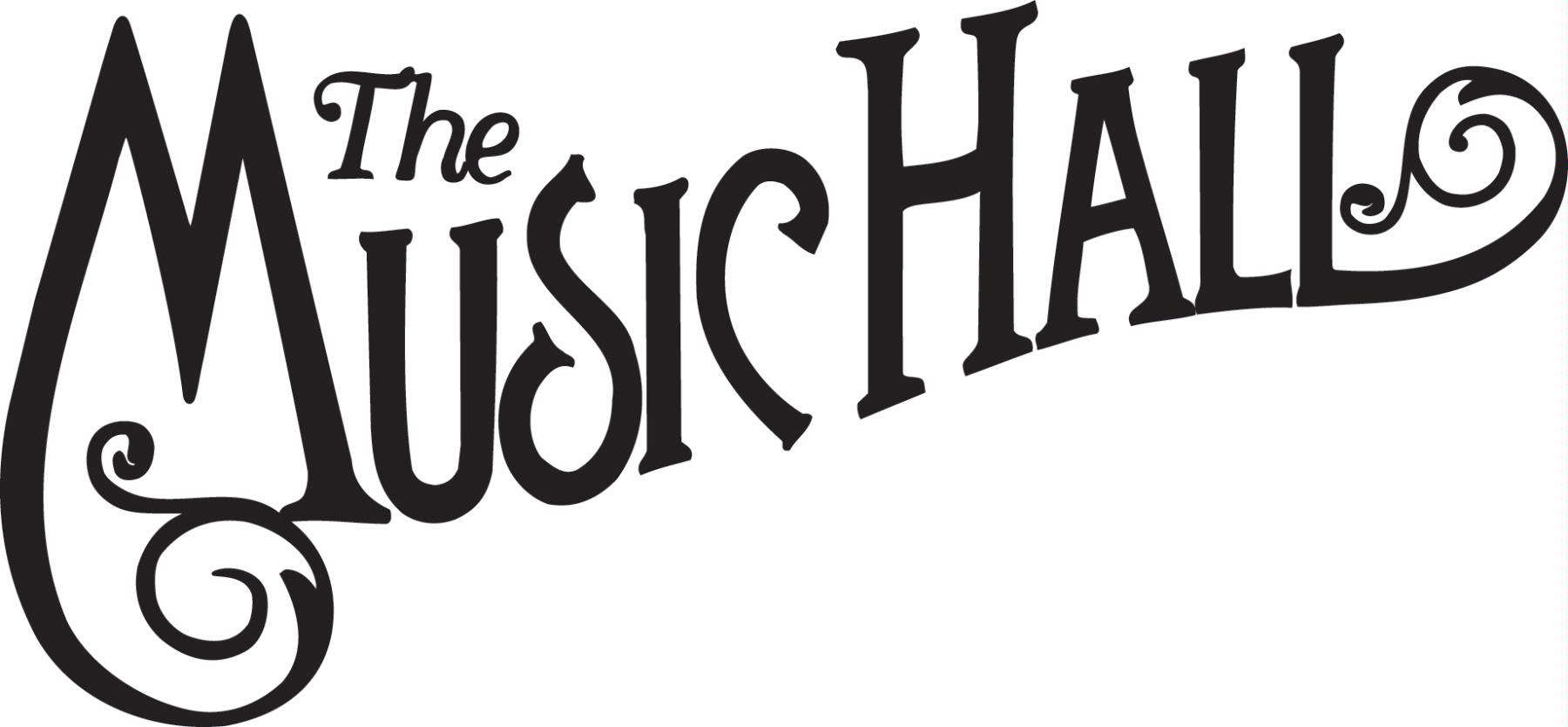 NH TweetUp and The Music Hall are teaming up to bring you the NH TweetUp SceneUp series to celebrate art and technology. Join us on 11/18 in the beautiful Founders Lobby for some networking, appetizers from The Blue Mermaid, cocktails, music and fine photography.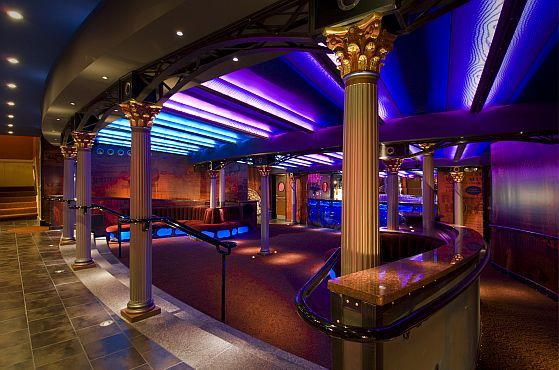 November's Scene @ 5 will feature

The Daily Portsmouth- The Photography of Philip Case Cohen 
Hundreds of Portsmouth photos by TheDailyPortsmouth.com founder Phil Cohen will be shown on multiple screens. Lifelong New Englander, now Portsmouth resident, Cohen brings a bright and sensitive eye to capturing the sights, flavors and spirit of our port town. Look back at The Daily Portsmouth's first year-and-a-half.  
The Music Hall's own Mike Marchand will set the mood with some ambient grooves. 
Celebrate our community, celebrate good art, celebrate Fall – just plain celebrate and network!
 Tickets
$2 Cover charge; Members: Free
Check in on Foursquare for a chance to win!! Check-in at The Music Hall on Foursquare for a chance at a pair of movie tickets. 2 pairs to be given away. Winner announced in a Shout Out. Collect your tickets by showing your check-in at the box office.
 At 7pm, choose to continue networking in the Founders Lobby or purchase tickets to watch that evening's film 
Screen Classic: PLANES, TRAINS, AND AUTOMOBILES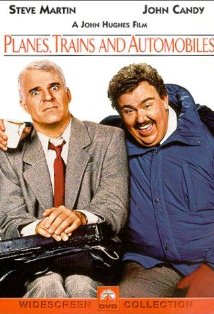 Talk up and about the event! Please use the hashtag #NHTweetUp
 See you soon at the Music Hall!
 -Christine Major(@cmajor @NHTweetUp)
and
Jason Boucher (BoucherMedia)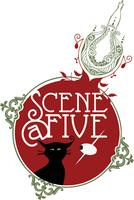 About Scene @ Five
The recipe for The Music Hall's latest signature series is deliciously simple: take one part social mixer and combine with an equal part art happening, pour into the Founders Lobby and let the fun begin!
Scene@Five is your chance to get up-close-and-personal with art and art-makers, bringing them down from the stage or the big screen and into the intimacy of a cocktail lounge. Whether you're catching a glimpse of a short film, discovering an up-and-coming band, or rubbing elbows with a renowned director, Scene@Five is a unique opportunity to mix, mingle and make new friends in a comfortable and sophisticated setting, all while experiencing something creative and fresh.
Scene@Five happens once each month, from 5 till 7pm; $2 cover charge, free to Music Hall members.
Hey everyone!
We have some great TweetUps taking place in New Hampshire this week and next! I had a chance to chat with Casey Chesh while attending last night's Social Media Club New Hampshire event in Portsmouth about his upcoming Nashua TweetUp and my upcoming Dover TweetUp I am hosting with The Dover Chamber of Commerce at the Orchard Street Chop Shop.
Please check out the short video below to learn more about these upcoming events. You can also find out more and register for both here:
Nashua TweetUp at Stella Blu – http://bit.ly/Nashup0310
Dover TweetUp at Orchard Street Chop Shop – http://dovertweetup.eventbrite.com
Hope to see you all soon!
The next NHTweetUp is scheduled for Thursday February 18th at RedHook Brewery!
NHTweetUp and The Portsmouth Chamber of Commerce have joined forces again to bring you the RetroTechUp TweetUp! We are now in a new decade and we thought it would be fun to take a look back at all the retro tech that has brought us to where we are today and is helping to shape the future of technology.
So dust off your walkman and oversized cell phones and come on down to The RedHook Brewery to enjoy some appetizers, beverages, networking and live music from The Sea Captains.
The RetroTechUp is sponsored by MicroArts, Awareness, Inc. and Vital Design.
Register here and tell all your friends to come along.
See you on 2/18!!
I love Halloween. And it's not because of the candy. It's never been about the candy for me. In fact, as a kid, I used to give away all my candy. Well, at least after I went through my loot and grabbed everything I liked such as Kit Kats, Reeces Peanut Butter Cups, Hershey Bars and Nestle Crunches – the rest could go away ( I was a generous kid). Halloween for me is about being someone else for one (or a few nights) around Halloween. I love getting dressed up which is probably why I ended up being a theater major in college. I also dig scary movies.
Coming from a family that has run its own party store (Ballards) for the past 30 years where Halloween was and is still the biggest time of the year for business, I have been fortunate to have a huge selection of costumes to choose from. And because of this, Halloween has been a bigger holiday for me than even Christmas (gasp!).
This is why I am especially excited about bringing together my passion for Halloween and also networking to bring you the NHTweetUp Halloween #SpookUp! with The Portsmouth Chamber of Commerce on Wednesday, October 28 at The Red Hook Ale Brewery in Portsmouth. Sponsored by MicroArts and Ballards.
Along with a great networking opportunity, we are going to offer a tour of Red Hook Brewery, a costume contest, Belching Monkey will be doing a live show from the event which will be streaming on the Web!
I am also very excited that The Port Thriller Zombies will be performing Michael Jackson's Thriller Dance for everyone. Feel free to join in if you want (I know I will be doing it). If you want to learn the dance before the event, check out this video tutorial:
We will also be raffling off some great prizes including:
* A Red Hook Ale Gift Certificate
* Some freshly ground coffee from Port City Coffee Roasters
* Your choice of a beautiful print from Stephanie Wales Photography's NH Fine Art Gallery
* And More!
As I told my friend Walter Elly from MicroArts (long time NHTweetUp sponsor), The SpookUp is kind of a big deal for me which is why he created the picture above of Will Ferrell as Ron Burgundy in Anchorman for me.
For more information about the event and to sign up, go to the official SpookUp Eventbrite page at: http://bit.ly/SpookUp
I hope to see you there! You don't want to miss it!
-Christine – @cmajor & @NHTweetUp
Don't you love it when you have an idea that  just comes to life? Well, that is exactly what happened on 9/9/09 when the first ever BurritUp took place at Chipotle, Boloco, Anna's, and Boca Grande on Beacon Street in Brookline, Mass.
It all started during a discussion with Michael Schneider about the burrito, which we both agree  is the perfect food. We thought it be great to get a bunch of people together who also felt the same way about burritos as we did.
The BurritUp was born.
You see, one of my favorite things to do is bring people together around common interests and passions. In this case, the focus was centered around the burrito – plain and simple.
The plan was to keep this little TweetUp low-key, but the day I posted the event on Eventbrite, it was written about within The Brookline Tab Blog by Neal Simpson (who also attended the BurritUp with a photographer for a story he is planning on writing soon). Through the power of word of mouth, or Twitter in this case, buzz continued to build about our little "BurritUp" and before we knew it, there were 60 people signed up to share some burritos with us.
John Pepper, CEO and founder of Boloco, who always looks for opportunities to connect with customers offline as well as online, loved the idea and decided to come along. He also gave all the BurritUp attendees gift cards to come back for a free burrito. Before the BurritUp began we had a chance to ask him a few questions about how he uses social media to market Boloco and future plans for the business. Please check out the video interview below.
Ultimately 45 burrito lovers came out to the first ever BurritUp. Which goes to show you that all you need is a great idea, passion,  and some amazing people with big appetites and you have all the ingredients for a successful event! This will certainly not be the last BurritUp and there were a lot of grumblings about other food-related TweetUps that we are sure to see soon!
Want to get a taste of what the BurritUp was all about? Take a peek at this video slideshow of the BurritUp I created below using Animoto's new video feature (very, very cool). I also included a photo slideshow Steve Garfield pulled together using Animoto (Thanks Steve!)
Other BurritUp photos can be found on Flickr.
Be sure to follow @BurritUp on Twitter for news about future BurritUps and just talk about burritos.
Being in social media you have no doubt been exposed in one way or another to a TweetUp – a silly name we Twitter folk use to signify a networking event where people (typically Twitter users) gather to connect and meet in real life.
I have attended and been involved in planning many TweetUps over the past year with my first being an impromptu one I "organized" with @girlgamy and @Geechee_girl at Pocos Bow Street Cantina in Portsmouth, NH. I use the word organize loosely because all we really did was decide we wanted to hang out and meet some people we tweeted with then chose a location and Bam! People actually showed up.
Since then, I have planned many other TweetUps including, the #MargUp at Margarita's in Portsmouth, the #NHTweetUp at The Portsmouth Gas Light Co. (which ended up in the upstairs lounge because it rained) and some movie-themed events such as the #BondUp for the James Bond movie Quantum of Silence and the #BostonBeamUp for the new Star Trek movie. In all cases, we were able to draw a nice group  - both Twitter users and non-Twitter users, who also shared the same passion for networking and just hanging out with friends (along with movies and popcorn).
The latest NHTweetUp - tagged The #DeckUp – took place on 8/12/09 at The Portsmouth Gas Light Co. again, this time on their outdoor deck since the weather actually cooperated with us. Local videographer/photographer Jay Duchin from Duchin Productions attended and brought along his video equipment to capture some on-site interviews and footage of the event. He asked a few attendees, including myself, several questions about TweetUps, specifically what makes for a good event and the benefits of attending a TweetUp. Below is the final version of his video. If you are curious about what a TweetUp is or the value of attending them, you will want to check this out. Better yet, find out when the next TweetUp is taking place in your area and just go!
So what do you think? What makes for a good TweetUp/networking event? Let me know your thoughts with a comment below. Would love to hear from you as I have been having many discussions around this topic lately with varying degrees of responses. A future blog post perhaps? You bet!
Photo credit: MargUp Jeff Cuter & Christine Major photo taken by Steve Garfield